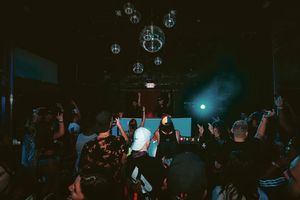 Press Kit
Aelius is a southwest Florida dubstep DJ and music producer. Blending heavy styles of bass music like dubstep and riddim. When behind the decks you can expect high-energy sets and a seamless flow that is unmatched. His versatility is something to be noted, and he can adapt and perform on the fly under any given circumstance. Aelius has had a number of releases so far, some notable ones are the release of Break Shit with Voyager and DirtySnatcha - Keep Moving Remix which both have been doing damage in the scene and Keep Moving was signed and re-released as an official remix on DirtySnatcha Records. 
Aelius has played in a multitude of credible venues and festivals. He has performed at Forbidden Kingdom Music Festival well as Dropitcanya Music Festival. Aelius has also made it out of the local Florida scene by playing in California, Illinois, Colorado, and New York. He has played in clubs such as Gilt Nightclub in Orlando and The Ritz in Ybor. Aelius has supported artists like Codd Dubs and Phaseone, to name a few. When you see Aelius on a line-up you know you're in for a show. Submit an inquiry now to book.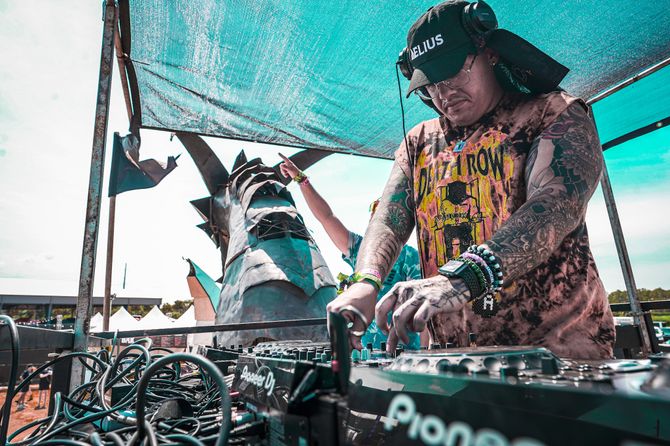 0:00/3:42

0:00/3:50

0:00/3:24

0:00/3:47

0:00/3:26

0:00/2:33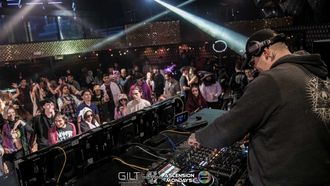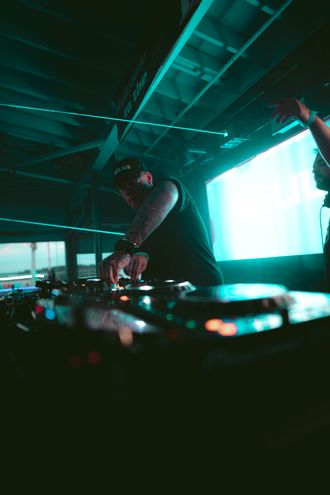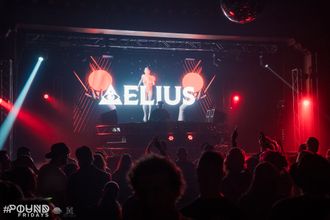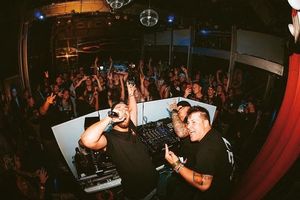 About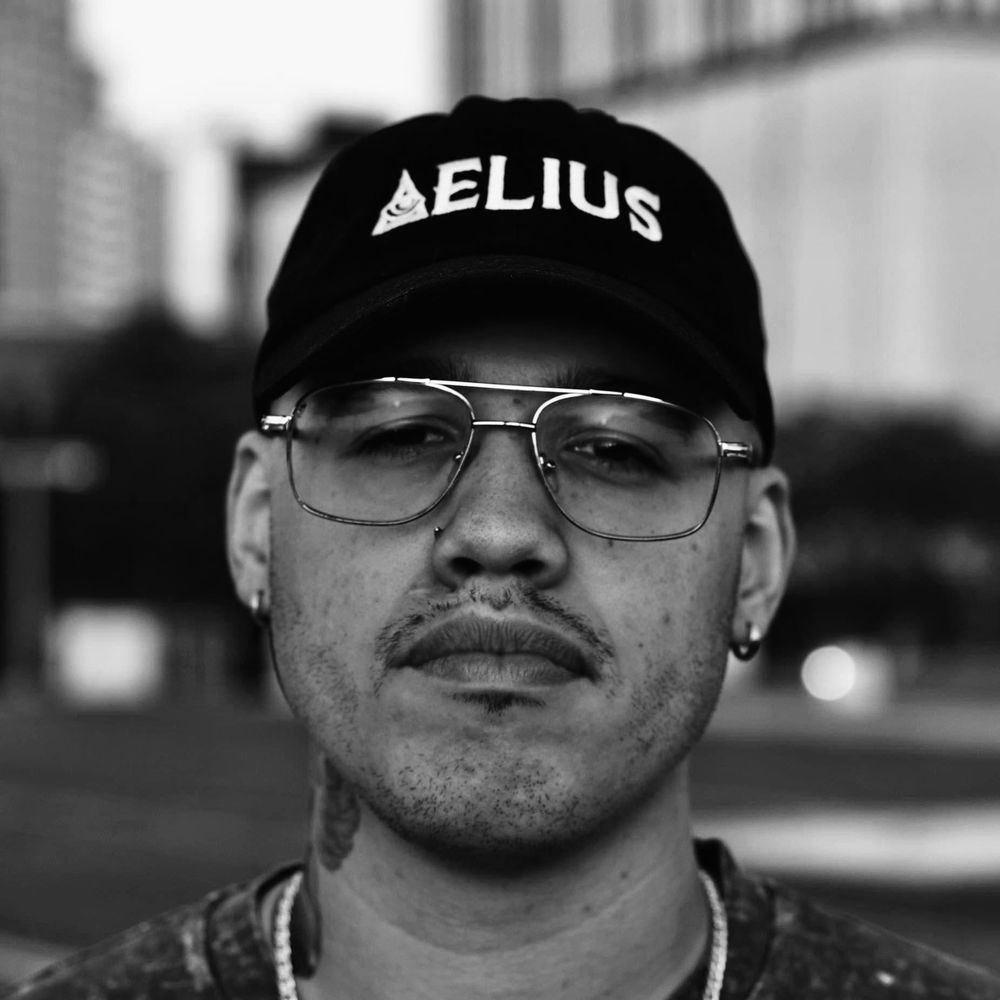 The Backstory
Born and raised in Rochester, New York. Following in his father's footsteps, Aelius became a bedroom DJ in 2018 quickly progressing his skills at home. After moving to Florida in 2019, he played his first live event at "Nauti Parrot Dock Bar" and from there it became a snowball effect. From the exposure of playing weekly shows at The Nauti Parrot in Fort Myers, he started playing at other clubs/venues. He has now become a name to be reckoned with on southwest Florida events.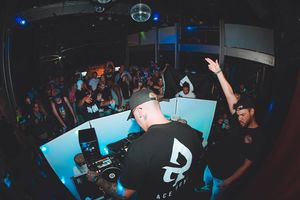 Event Calendar
Previous events
Each year, thousands of people travel to our beloved Key West for a "little" party called Fantasy Fest & this year we're expecting no different than a record turnout. The only thing more WILD than these parties are the animals that attend them & we've put together one for the books. Introducing Key West's inaugural BASS music event featuring Florida DJ/producers Aelius & Pit.Boi, formally known as Enimatek, as well as the hometown resident DJ superduo Toxic Positivity. A party of this caliber and production has never been attempted in the Keys & we hope you'll join us for a night of radiating positivity & bone rattling bass.
PhaseOne Friday – October 21st, 2022 – at The RITZ Ybor for #POUND FRIDAYS – Live in Concert
FREE CUSTOMER APPRECIATION SHOW EVERYONE IS IN FREE BEFORE 11 PM ON THE GUEST LIST SIGN UP BY POSTING YOUR FULL NAME ON THE FACEBOOK EVENT WALL
GUARANTEED ENTRY TICKETS: https://www.seetickets.us/event/PHASEONE/498159
with support from… BERNZIKIAL
————————-
Doors: 10 PM-3 AM Ages: 18+ The Amphitheatre at The Ritz Ybor 1503 E. 7th Ave – Tampa, FL 33605 www.theritzybor.com
Bottles Call: (813) 690-0938 More Info: www.sunsettampa.com
Headbangsociety x TK Entertainment x Psypresents: Indoor heavy bass music Production Reinforced sound, vendors and more! Featuring: Stoned level https://soundcloud.com/stonedlevel Vlcn https://soundcloud.com/vlcnofficial Sunday, May 29th, 2022 - Uber/Lyft services are recommended for safety getting to and from the venue. Ages 18+ 930 East Fletcher ave Tampa, FL 33612 All ticket sales are final Please read ALL required safety information prior to purchase. By purchasing a ticket, you acknowledge that you have read and agree to comply with all COVID-19 health and safety procedures. We have implemented strict health & safety procedures that are required to be followed and maintained by every attendee throughout the duration of the event. - Face masks are required - Temperature checks required at entry - Use of sanitization stations Social distancing separation is based on who you arrive with, so please plan accordingly. Failure to comply with health and safety procedures will result in removal from the event. No exceptions. We hope that this is just as important to the audience as it is to us, we look forward to create this experience.
ACE MGMT x TK Entertainment x Headbang Society Presents: BLURRD VZN
Use promo code "aelius" at checkout!
DropItCanYa Music & Art Festival will be happening this year, on November 5th-7th at the Heart of Palms Ranch in Fort Myers, Florida! Powered by Fresh Squeezed with many affiliates participating this year. We will be local in Fort Myers for our 10 year celebration! Heart of Palms Ranch is a 35 acre permaculture farm, and this year, we will have Camping, Music, Art, Vendors, Food Trucks, Yoga, Permaculture and Grow Workshops! Thank you to our sponsors this year! Neenie's House Sout-Terra Your Advocates Law Firm Gold Sponsors: Frenzied Designs Dymond Dave We are still accepting vendor applications! We will have Jam Bands & DJ's. Many of our Residents, and more! We look forward to celebrating 10 years of this event with everyone. Email all inquiries to DropItCanYa@gmail.com or text: 239-333-9267 www.DropItCanYa.com
Stun presents ZAPPED / Festival Preparty - Media by: Know Your Bass - Promotional Support: Juicy J Entertainment Featuring - BLVNKSPVCE - JANDI - SISTO - SQISHI + AELIUS, B-ROD, KRYZMA, LORD SOLO, NAME¿, XYTRON
June 10, 2021 7:00PM-2:00AM
The Haven 6700 Aloma Ave Winter Park, FL 32792 United States https://teamunderground.net
Use promo code "aelius" at checkout!
CODD DUBZ Live at Myth Nightclub | Sunday, 01.24.21 Sunday, January 24th 2021 at Myth Nightclub: Info + Tickets: Doors: 9PM-2AM Age req: 18+ to party, 21+ to drink VIP Tables Available For Purchase Online Along w/ Tickets Bass Fam Productions and Takeover Series Presents: CODD DUBZ (https://soundcloud.com/coddmusic) Hailing from Long Island, New York is Matt Coddington aka Codd Dubz. After coming across dubstep from a New York Hip-Hop background, It wasn't too long before he picked up on it to start creating his own set of sounds and a signature in his production. Codd Dubz has made a name for himself chopping up faders on the mixer with his energetic performances behind the CDJs all around the U.S , Australia, Europe & Canada. Besides his energetic performances also comes his music. Codd Dubz has released music on labels such as Never Say Die: Black Label, Disciple Round Table & Circus Records just to name a few. His music gaining the support of acts such as 12th Planet, Liquid Stranger, FuntCase, HeroBust, Borgore & More www.facebook.com/coddmusic
www.twitter.com/codd_dubz www.instagram.com/codd_dubz With Supporting Guests in the main room: YEAHBASICALLY B2B UNDERQVAKER SKRIMINATION BIOTECHNICK KAPTN B2B VITRIOLIC And on the Myth Terrace: BRYZER GOLD BRAYNZ FICERK YNOT? AELIUS INSTROMECH
LIBERTY
FOOD AND DRINK SPECIALS FROM 7:PM - 9:PM IN ELEMENT (Dinner Before The Show) VIP Bottle Specials All Night Long. Please see the seating chart here: http://mythexperience.com/vip-areas/ Myth Nightclub: 333 E Bay St. Jax FL 32202 | http://mythexperience.com/ | 904.438.5173 Myth Gates Open at 9:PM | 18+ Welcome Element Bistro Open for Drinks and Dinner Starting at 7:PM By Purchasing a ticket, or attending Myth Nightclub, you agree to the Covid-19 Terms found at http://mythexperience.com/covid-19 See Less
Presale $10 GA $15
The Takeover Series is taking over Tampa! ☠ This is night #2 of a special 2-night takeover event at Pegasus Lounge and Nightclub in Tampa. Back to back nights of bone chilling bass music from some of your favorite Takeover Series' artists plus a few special guests. Don't miss out! Start your holiday season off RIGHT! ❄💀 Doors: 8pm-2:30am 18+ To Party 21+ To Drink BIOTECHNICK INVIZN BRYZERGOLD BRAINCELLZ INSTROMECH J POACH KREATURE FEATURE DVRTH WOOK DJHD AELIUS
$5 Online, 10$ at the door.
5$ door cover. 18+ Masks required. Temp checks.